Welcome To Ranthambhore
Resort Tiger Safari is a blend of superb architecture. It is superbly designed, superbly built and superbly landscaped. It has large airy rooms with immaculately designed furniture, luxurious bathrooms, splendidly sweeping balconies, sumptuous food and warmth of service. In keeping with the local ethnic character, the focus is on Rajasthani food, music and dance..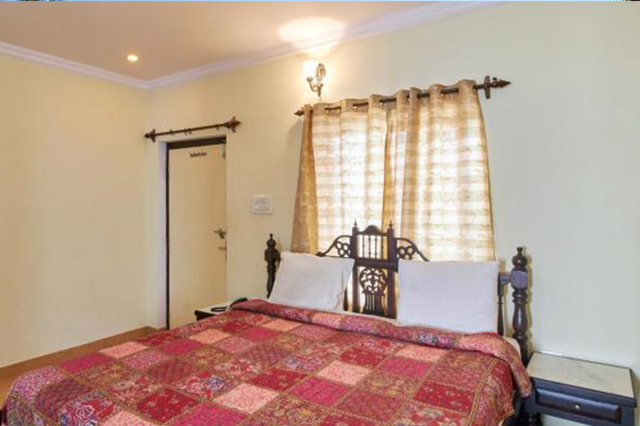 Executive Suite
The Executive Suite caters to meeting the needs of the top brass, who seeks a hideout from the challenges of corporate life. The expansive living room adjoining the master bed room, equipped with uniquely crafted furnishing, provides you a complete luxury living experience.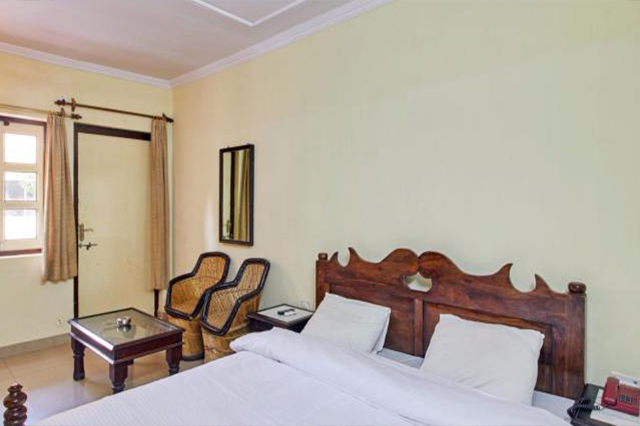 Deluxe Suite
The well being and comfort of our guests is always given top priority. We've tastefully designed our rooms to offer comfort and ease after a long tiring day. The King size bed invites you to kick back, unwind and revitalize yourself. All rooms in the hotel offers a host of amenities and services, crafted to meet your every need.
Jungle Safari
-Wildlife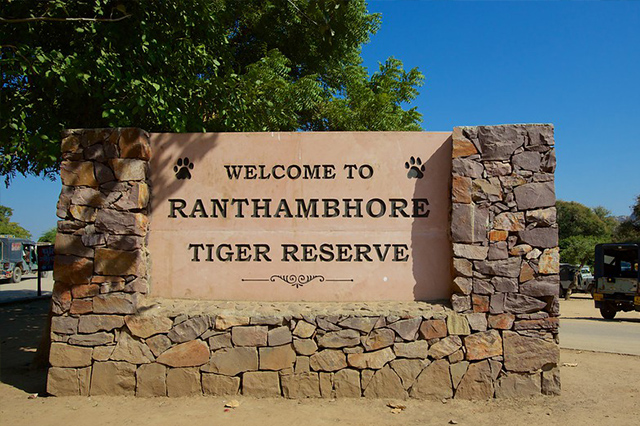 Ranthambhore National Park
Ranthambhore, Rajashtan(India)
Jaipur / New Delhi
Ranthambhore wildlife sanctuary is known for its tigers and is one of the best places in India to see these animals in their natural jungle habitat. Tigers can be easily spotted even in the daytime. The best times for tiger sightings at Ranthambhore National Park are in November and May.
Wildlife sanctuary, known for its tigers
The majestic fort, built in the 10th century
Wide variety of trees, plants, birds and reptiles